80% resource recovery by 2030 — how do we get there?
---
They say the road to hell is paved with good intentions. And it's increasingly looking like this might be the case with Australia's goal of achieving 80% resource recovery by 2030.
It's only a little over six short years away.
As it stands, resource recovery in Australia is at around 62% and remains stubbornly difficult to budge higher.
According to the latest National Waste Report, there has been an increase of only one million tonnes over the last two reporting years, whereas we need over 10 million additional tonnes recovered over the next seven years (excluding ash recovery).
Those numbers demonstrate the trend is not our friend.
Drastic action is required if we are to meet that target. It will require some urgent and decisive leadership.
But let's first acknowledge some of the good work going on across the country.
Federal and State Environment Ministers recently agreed to take action on packaging, with design rules aimed at cutting waste and boosting recycling.
The introduction of mandated targets for recycled content is a crucial first step on the path to creating a level playing field between virgin and recycled materials.
To grow demand for the recyclate we produce as a country requires a strong domestic market to buy these materials back. It's clear this can only be achieved through mandated targets. Two decades of voluntary targets have failed to do the job, so this move is to be welcomed.
As is the co-investment from various governments in waste and resource recovery facilities, such as the expanded Visy facility in Melbourne opened in July, which adds 95,000 tonnes of fibre-processing capacity to the sector and the Albury-Wodonga PET recycling plant opened in 2022 operated as a joint venture between Pact Group, Cleanaway Waste Management Ltd, Asahi Beverages and new partner Coca-Cola Europacific Partners, which recycles about 30,000 tonnes a year.
But we need more. Much more. And fast.
This is why we are calling for a national commitment to a streamlined planning process to enable quick and efficient delivery of more of these facilities.
The WARR (waste avoidance & resource recovery) sector doesn't seek to cut corners — indeed, those planning processes are important to giving the community confidence in our facilities — but approval differs across the states, adding layers of complexity. Furthermore, there are examples of it taking up to seven years.
This simply isn't good enough and acts as a barrier to investment for those companies that want to play their part.
There is a certain irony in green tape holding up investment in vital recycling and resource recovery infrastructure necessary to achieve our environmental targets.
The very rules that are meant to protect the environment are often holding us back.
It's also why a national framework is necessary to ensure uniformity across Australia.
It's no wonder people are confused when the definition of waste varies from jurisdiction to jurisdiction.
As Elizabeth Wild and Leon Batchelor point out in an article for the Australian Environmental Review, the definition of waste in Australia is unpredictable and lacking transparency across the states, which means the waste and resource recovery sector can be "poorly equipped to make operational and investment decisions which is adversely impacting the development of a circular economy".
If we can't even agree on what waste is, what hope do we have?
Europe has the 'Green Deal'. The US has something similar as well as the Inflation Reduction Act, which wisely links environmental change to the economy.
It is this framework that everything needs to hang off. Instead, it seems like we are going the other way with a raft of siloed reviews and actions, then desperately hoping it will all fit together by 2030.
Well, sadly it's not and it's leaving massive holes. For example, the PFAS (per- and polyfluoroalkyl substances) consultation is looking into just three of the more than 4000 POPs (persistent organic pollutants).
The national framework would ensure the industry is considered in its entirety — not just papering over the last bad headline a government copped.
The good news is, there is a pathway forward. We can look to our friends in Europe and the US for inspiration.
The goodwill from the community is there, which should embolden governments to act.
There is time to start paving the road in a different direction and change tack, so we reach 80% by 2030, but that action needs to happen now and at a pace with which government to date appears unaccustomed.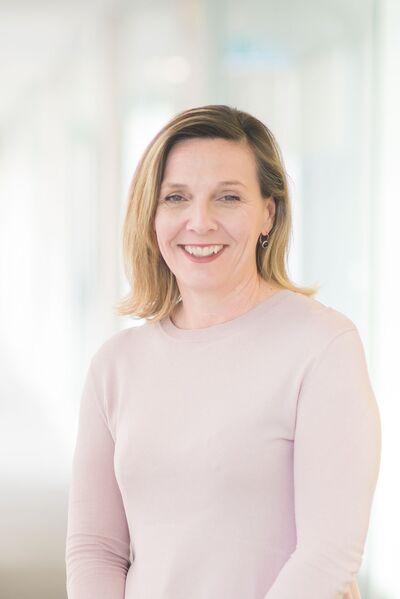 Gayle Sloan is the Chief Executive Officer of the Waste Management and Resource Recovery Association of Australia (WMRR), Australias peak body for both the waste and resource recovery industry. Prior to becoming CEO in 2016, Gayle spent many years working for the NSW Attorney General's Department before moving into the Attorney General's Ministerial Office in 1998, and then the NSW Police Minister's Office in 2000. Following this time in state government, Gayle worked as a director in a number of NSW councils, primarily looking after service delivery and assets. She developed and delivered a number of waste management contracts on behalf of councils, as well as managing environment and regulatory departments, including rangers and compliance officers. After two years of being a stay-at-home mum, Gayle returned to work in 2013 at Visy before being appointed CEO of WMRR in 2016.
Top image credit: iStock.com/baona
---