Sponsored
Innovative Technology Solutions Revolutionise Hydrogen Production
---
As the world becomes more aware of the urgent need to address climate change and reduce greenhouse gas emissions, industries are looking for ways to operate more sustainably. One promising solution is the use of hydrogen, a clean and renewable energy source that can be used to power a wide range of industrial processes. As a result, the hydrogen fuel industry is growing faster than ever before. We see more partners across the entire hydrogen fuel value chain, and you need expert suppliers who have the flexibility to meet a wide variety of designs and applications, from electrolysers to fuel cells. In this evolving landscape, enhanced technology, more profound expertise and a stronger commitment to value-creating solutions guarantee a market advantage.
Your trusted partner across the entire hydrogen fuel value chain
Emerson's extensive portfolio of measurement, control and electrical equipment for hazardous areas is designed to address the quality and performance needs required by companies within the growing hydrogen fuel market. Working with brands, such as Appleton™, ASCO™, Fisher™, Micro Motion™, Rosemount™ and TESCOM™ means you can expect innovative, extremely precise and reliable products designed specifically for your demanding hydrogen fuel applications. In addition, this technology is backed by global support from industry experts who understand your reliability, safety and cost expectations.
Electrolyser
The biggest hurdle to overcome in scaling-up hydrogen production is achieving commercial viability or progressing towards the $2 /kg gold standard. After the reduction in the cost of renewable energy and the reduction in the cost of the electrolysers themselves, electrolyser efficiency improvement, increased stack life and loading hours present the greatest opportunity for opex reduction. This requires access to data facilitated by Emerson's pervasive sensing strategy based on a range of WirelessHART instrumentation. This can then feed advanced digital twin solutions such as those from AspenTech to model remaining useful life and gain a better understanding of where the optimisation in performance and lifespan may be found.
Level Measurement
Reliable level measurements in the electrolysis of water ensure safe and efficient operations of the plant. Radar transmitters offer a maintenance-free solution with a high level of accuracy, resulting in improved product purity through proper separation of hydrogen, oxygen and water and minimal risk of ionising demineralised water.
Unmatched accuracy, reliability and ease of use.
Advanced diagnostics enable process insight and proactive maintenance.
HART®, Foundation Fieldbus and WirelessHART® connectivity.
Point Level Measurement
Rosemount Vortex flow meters are gasket-free, non-clogging instruments that eliminate downtime and maintenance costs associated with plugged impulse lines.
Isolated sensor allows for inline replacement, improving worker safety.
SIL 2/3 certified for Safety Instrumented Systems.
Dual and quad meters eliminate the need for multiple flow meters, reducing complexity and cost.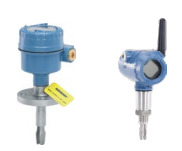 Fuelling Stations
As fuelling stations transition to hydrogen fuel, you are encountering more risk. Your customer wants to ensure they are dispensing the right amount of fuel and at the right pressure quickly and safely. Here are some solutions that can help you develop high-quality, precise, safe and easy to maintain fuelling station systems from the storage tank or tube trailer to the dispenser.
Flow Measurement
The Micro Motion High-Pressure Coriolis Flow Meter portfolio offers a wide range of pressure thresholds without compromising the integrity of the flow measurement reading and eliminates the need to utilise multiple devices. Designed with the challenges of high-pressure hydrogen in mind. Constructed with all stainless-steel wetted components to avoid embrittlement issues from high-pressure hydrogen. Offered in three different pressure ranges to meet the specific needs of both the hydrogen car and the bus and truck market.
Temperature Measurement
The Rosemount X-well technology provides precise temperature measurement that does not require thermowell or process penetrations, thereby eliminating potential leak points. This surface temperature sensor solution simplifies the process and reduces complexity. It is also easy to retrofit and requires less installation time.
High-Pressure Measurement
The use of Rosemount pressure transmitters in high-pressure applications ensures heightened safety and minimal downtime. These transmitters are designed to offer unparalleled reliability and accuracy, even in the toughest environments. The transmitters feature gold-plated SST diaphragms that provide protection against hydrogen permeation, further enhancing their durability and performance.
Fuel Cell
Hydrogen is an important energy source of the future and can be used to power passenger cars, commercial vehicles, drones and forklifts, replacing traditional heavily polluted carbon fuels and chemical battery power. It can also provide backup power supply for critical applications like data centres.
Here are some products that provide reliable and safe operation of any type of fuel cell, including PEMFC, PAFC, SOFC and MCFC. Compact and lightweight designs permit you to create high-power density systems. Robust and extremely reliable products mean longer life and reduced downtime.
Flow Control
ASCO solenoid valves, both direct and pilot-operated, offer an excellent solution for regulating the flow of fuel from a storage tank to a fuel cell stack in vehicles. These valves are highly dependable, constructed with durable materials that ensure a prolonged lifespan and minimal internal leakage. They are pressure-rated up to 30 bar and can be equipped with an optional heating module to facilitate cold start-up conditions.

High-Pressure Hydrogen Control
TESCOM Onboard Pressure Reducing Regulators are specifically designed for the challenges of delivering precise hydrogen pressure to on-vehicle fuel cells.
These designs are proprietary and feature a tight no-flow shutoff of pressure in various operating scenarios. Furthermore, these regulators have wide operating flow ranges that allow them to deliver consistent downstream pressure, even as fuel demand varies.
Achieve your desired operational performance through flexible service support
A strong partnership with an automation expert, such as Emerson, strengthens the position and long-lasting competitive advantage. It will give flexible support to meet the demands of an expanding hydrogen fuels market.
Please visit www.emerson.com/au/automation
Related Sponsored Contents
---