Googonians — 'living the good life'
---
A Googonian is a proud new owner of a sustainable home in the new township of Googong, conveniently located between Canberra in the ACT and Queanbeyan in Southern NSW. This premium development is centred on values of sustainability, affordability and community, and has established innovative and ambitious sustainability goals that are serving to demonstrate best practice both in Australia and internationally.
Googong, named after the nearby hills surrounding the Googong Dam, is being developed in partnership by CIC and Mirvac, and will provide over 5500 homes for a community of 16,000 as it evolves in stages over the next 25 years to become the largest urban development in the Sydney to Canberra corridor. AECOM has helped to develop the master plan, water sensitive urban design (WSUD) and landscape plan.
The township's approach to sustainability was a key enabler for the initial development approval and is a distinguishing feature attracting people who want to be part of a sustainable community. AECOM is now helping Googong apply for a 5-Star Green Star – Communities rating, which measures planning, design and construction outcomes against governance, design, liveability, economic, environment and innovation criteria. If achieved, the five-star rating will symbolise Australian best practice.
Planning and design
"If you build it, they will come" became the mantra in the first stages of the development, which included a clubhouse, sporting oval and parks to show how future Googonians were going to be part of a walkable and friendly community where children "are practically free range" and linked by parklands, wildlife corridors and safe pedestrian and cycle networks.
Ecology and environment
Respect for ecological and environmental values is a key component of Googong Common, a large parkland meandering through the township that will be the 'green lungs' of Googong. 23% of Googong will be dedicated to parklands and open space, including Googong Common. This totals 183 hectares, just 6 hectares less than Sydney's Centennial Park.
Montgomery Creek, as the centrepiece of the Googong Common, has its attractive natural features enhanced through WSUD that manages flooding and treats stormwater through the 'chain of ponds' — a series of natural ephemeral ponds, small channels and marshy meadows. The water-sensitive design incorporates a series of online and offline bioretention systems that will slow and treat stormwater as it flows through the watercourse.
Native bushland within the Montgomery Creek corridor will be regenerated using planting propagated from local species, while degraded areas will be revegetated with native species. Native grassland will be protected, along with habitats for other threatened species. Aprasia Park is named after the Pink Tailed Worm Lizard (a legless Googonian), a vulnerable species that will be offered protection through the wildlife corridor integrated within the landscape plan.
Integrated Water Cycle plan
The Integrated Water Cycle plan includes stretch targets for BASIX (NSW Government water/energy reduction regulation) water met through a dedicated 4 ML per day recycled water treatment plant and rainwater tanks on private property. The recycled water plant will ultimately support 18,850 equivalent persons and will help to support a reduction in potable water use of 62%, significantly reducing the discharge of treated wastewater to the environment.
The development also exceeds Queanbeyan Council stormwater quality targets through WSUD integrated into streetscapes and public open space, as well as through the chain of ponds.
Energy and carbon footprint
The master plan has optimised solar orientation through home and street layouts. Homes are required to meet or exceed a BASIX energy-saving target of 40% compared to the regional Southern NSW requirement of 25%. Purchasers and home builders have therefore had to upgrade glazing and insulation, and adopt higher rated heating and cooling systems and PV and solar hot water systems to achieve the energy target, which is mandated in the planning agreement between council and the developer, and required to be documented at DA/CC stage. They have access to free sustainable design advice from accredited professionals and green power options.
The master plan and urban design will reduce car dependency by locating town, schools and community facilities within easy walking and cycling distance of neighbourhoods. Googong will also have high-speed broadband connectivity, enabling people to work from home and avoid commuting.
Liveability and employment
Googonians are one step closer to living 'the good life' through their own community garden. The local clubhouse includes a pool and gym facilities, and the design of parks encourages natural play for children. The parklands at Googong will provide spaces for sport and active recreation for teenagers, as well as quiet places for everyone to enjoy nature. There's already a special place for four-legged friends, with a dog park adjacent to the sports oval in the first neighbourhood.
Planning is now underway for the Town Centre, which will provide local jobs through retail, commercial, social and entertainment facilities. The Town Centre will be designed to reflect a contemporary country town providing essential services and a sense of community within a strong urban setting that encourages denser living.
The next stage of development will incorporate lessons learned and improve affordability through a more integrated approach to landscape and civil design. We will be listening to feedback from Googonians and have recently returned from a study tour of new developments in Australia to ensure Googong stays at the forefront of best practice in sustainable design.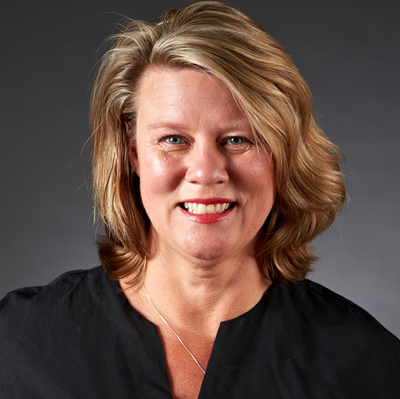 Susan Farr is AECOM's Market Sector Leader for Urban Development, Water + Urban Development.
Content provided by:
Jo Blackmore, Principal Landscape Architect, AECOM
Clive Alcock, Urban Design Manager, CIC Australia
Matthew Frawley, Landscape Manager, CIC Australia
More information on the Googong Development is available at: http://googong.net/.
---